Profile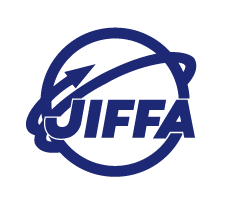 In international logistics, international multimodal transport – a rational combination of various transport modes, such as seaborne, railway, airborne and trucking services – has grown dramatically in line with the development of containerization.
Demand for international multimodal transport services – in which single operators carry cargoes, taking responsibility and charging freight rates for entire processes – is increasing year-by-year.
In October 1981, Japanese international freight forwarders (IFFs), which were engaged in international transport to meet the demand of the times, established a voluntary organization to address common issues facing them.
In October 1985, Japan International Freight Forwarders Association, Inc. (JIFFA) was approved as an incorporated association by the Minister of Transport.
With the foundation for its activities strengthened, the born-again JIFFA was recognized both in name and realty as an organization officially representing the IFF industry.
JIFFA, which fully understands the importance of its role and clearly define its status, promotes a wide range of business activities, making it a basic philosophy to make efforts to develop and stabilize international multimodal transport and other IFF services and contribute extensively to the public interest.