JIFFA-developed transport-related documents and forwarding forms
JIFFA revamps JIFFA MT B/L & JIFFA Waybill as documents for transport and formulates JIFFA FCR as a forwarding related form.
Members who plan on using the JIFFA transport documents may use them in accordance with the JIFFA Transport Documents Usage Rules. Non-members may not make duplicate copies, use or issue the JIFFA transport documents regardless of they are inside or outside Japan.
If the original form of the JIFFA transport document is copied, it is clearly shown a warning message, "COPY", in order to prevent counterfeit documents. JIFFA has the copyright over the JIFFA transport documents and the JIFFA Transport Terms and Conditions printed on the front and back of the documents.
【IMPORTANT NOTICE / WARNING】
The former JIFFA MT B/L, the former JIFFA WAYBILL and the former JIFFA FCR are No Longer Valid.
The Terms and Conditions on these documents are also invalid.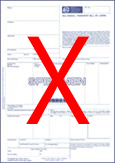 Former JIFFA MT B/L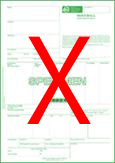 Former JIFFA Waybill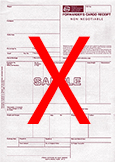 Former JIFFA FCR